Saredo-wa Nishinotoin-honten
Enjoy varieties of Teppen-yaki at "Teppan Izakaya"
Saredo-wa
This Izakaya style restaurant is located near Kyoto station and offers a variety of Teppan-yaki (dishes cooked on an iron griddle) dishes. Typical Izakaya dishes such as Sashimi (sliced raw fish) and potato salad are available as well as our original healthy Okonomiyaki (savory pancake) "Saredo-wa!! Original Okonomiyaki with 30 kinds of vegetables" (1280 yen/ tax excluded). You can enjoy different kinds of Okonomiyaki pancakes with a sauce that includes grated vegetables.
We recommend that you enjoy our steaming hot Teppan-yaki with chilled Sake; "Reisyu". Sake is made with rice and thus goes very well with vegetables dishes. Please try this combination.
Address

1F Urban Kinoshita bld., 581-2, Higashicho, Nishinotoin-dori Nanajo-kudaru,Shimogyo-ku, Kyoto-shi
Tel

075-741-8034
Hours

17:00~24:00 Open seven days a week
Recommended Alcoholic Drinks:
Ikkomon (Imo Syochu; distilled from sweet potatoes) 400 yen
Shirashinken (Mugi Syochu; distilled from barley) 400 yen
Sho-Chiku-Bai Shirakabe-gura Mio (sparkling sake) 750 yen
Sho-Chiku-Bai Shirakabe-gura Kimoto Junmai (sake) 500 yen
All excluding tax.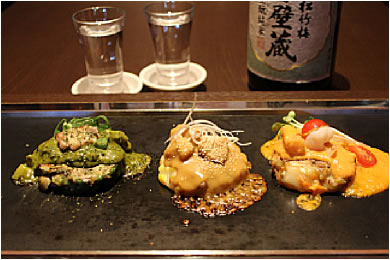 "Original Okonomiyaki with 30 kinds of vegetables" is both beautiful and delicious. Enjoy with chilled Sake.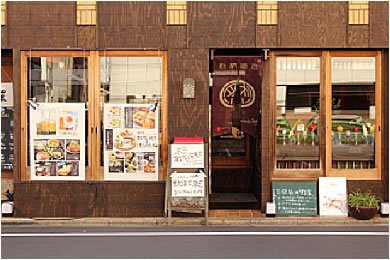 The entrance has Noren; Japanese curtain.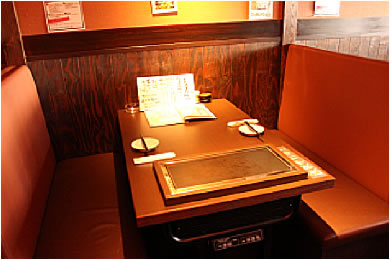 Each table has heated iron griddle so you can enjoy the dishes steaming hot.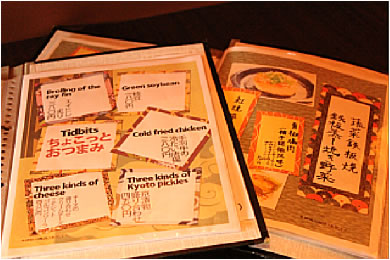 English and Chinese menus are available.